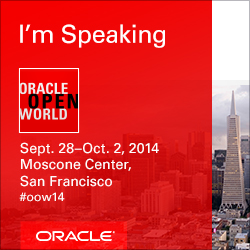 I will be at Oracle Openworld 2014, finally as speaker. Together with Glynn Foster and Eric Saxe I will talk about Puppet on Solaris. There are still some free seats, so register if you are interested:
Session: Best Practice Configuration Management with Puppet [CON7849]
A few days before I will also attend the Automation event of the year. This time I will finally take part on my first PuppetConf in person. The line-up is amazing with speakers like Gene Kim the author of "The Phoenix Project" and many other early drivers of the DevOps community.
I am in San Francisco from 23rd September to 2nd October, if you like to meet in person just ping me.